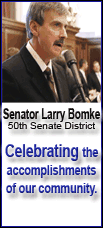 GM is looking to China's booming auto market to drive global sales growth as demand in North America and other developed markets slump. In 2007, the Detroit-based automaker's China sales, including joint ventures, rose 19 percent.
"A series of natural disasters and an increase in fuel prices earlier in the year exacerbated the impact of the global economic downturn in China," Kevin Wale, president of GM China, said in a statement.
GM is one of China's top automakers along with Germany's Volkswagen AG. Global producers have raced to open factories and tailor models for China, which has grown into the world's second-biggest vehicle market after the United States.
GM has been aggressive in China, setting up eight joint ventures, a vehicle development center in Shanghai and an alternative fuel research lab. Robert Socia, vice president of Shanghai GM, its passenger car joint venture, said in November the Chinese market is "very, very important to us."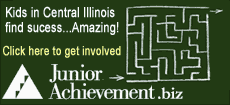 The largest American carmaker says its new Cadillac CTS sedan was designed for China, with a bigger back seat because many buyers have chauffeurs. The company says it is working on five new models for China to be sold under its Buick and Chevrolet brands.
In its home U.S. market, GM sales of cars and light trucks fell 31 percent in December from the year earlier. Last month, Washington agreed to provide $17.4 billion in emergency, short-term loans for GM and fellow U.S. carmaker Chrysler LLC to help them survive the downturn.
China's auto sales, which grew in recent years at double-digit rates, have weakened as economic growth slowed. In November, sales of cars and light trucks plunged 13 percent from a year earlier, according to J.D. Power & Associates.
Analysts say China's total auto sales growth last year should be about 8 percent, down from 22 percent in 2007. GM says its expects passenger car sales to recover to about 10 percent growth in 2009.
Sales for GM's Chevrolet brand rose 15.7 percent in 2008, the company said.