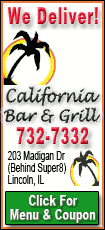 "The defendant's recent actions amount to obstruction of justice," Assistant U.S. Attorney Marc Litt told U.S. Magistrate Judge Ronald Ellis at an hourlong bail hearing. The prosecutor said one package of items that was accompanied by a handwritten note from Madoff may alone be worth more than $1 million.
The judge ordered both sides to submit written arguments this week and said he would rule later.
Madoff's lawyer, Ira Sorkin, said his client did not violate a court-imposed asset freeze by mailing heirlooms through the post office to his brother, a son and daughter-in-law and a New York couple vacationing in Florida. Besides watches and jewelry, other items included $25 cufflinks, pens and a $200 pair of mittens.
Sorkin called it an innocent mistake and said Madoff and his wife sought the return of the items they had sent on Dec. 24 as soon as they were told they could not send them out. He also suggested that some of the items mailed belonged to Madoff's wife, and therefore were not subject to a court order at that time.
"We maintain it happened innocently," Sorkin said. "He's not a threat to the community, and there's no danger he's going to flee."
The last-minute court hearing was the latest chapter in an ongoing struggle between prosecutors and Madoff over his bail.
Madoff was released without restrictions after his arrest, angering critics who thought it was unfair that a man accused of such a large fraud could walk the streets. Conditions of his bail were later tightened to the point that Madoff is now under constant surveillance and confined to his Manhattan penthouse around the clock, the only exception being court hearings.
His $10 million bail was secured by his homes in Manhattan, Long Island and Florida.
The 70-year-old Madoff, a former Nasdaq stock market chairman, was arrested Dec. 11 on securities fraud charges alleging he duped investors out of as much as $50 billion in a giant Ponzi scheme.
At some point during his home confinement, Madoff and his wife decided to start sending the personal items to relatives and friends, including cufflinks that had been given to him by his granddaughter.
Sorkin said lawyers learned for the first time that the watch and jewelry had been sent to relatives and the couple in Florida when they were preparing a statement of Madoff's assets on Dec. 30 that had to be turned over to the Securities and Exchange Commission a day later.
Litt said the government has taken possession of most of the items, including the most expensive ones.
The issue of Madoff's assets is an important part of the investigation because authorities are trying to determine what is left and use it as restitution for burned investors.