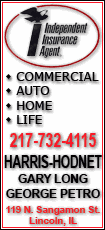 One Michigan company literally rolled out a red carpet at a recent hiring event. Residential Home Health, which provides in-home nursing for seniors on Medicare, lavished registered nurses and other health care workers with free champagne and a trivia contest hosted by game-show veteran Chuck Woolery. Prizes included a one-year lease for a 2009 SUV, hotel stays and dinners.
"We're committed to finding ways to creatively engage with passive job seekers," said David Curtis, president of the Madison Heights-based company.
Recruiters like Curtis may have little choice. The long-standing U.S. nurse shortage has led to chronic understaffing that can threaten patient care and nurses' job satisfaction, and the problem is expected to worsen.
The shortage has been operating since World War II on an eight- to 10-year cycle, industry experts say. Each time the number of nurses reaches a critical low, the government adds funding and hospitals upgrade working conditions. But as the deficit eases, those retention efforts fade and eventually the old conditions return, often driving nurses into other professions.
"We recently had a hiring event where, for experienced nurses to interview -- just to interview -- we gave them $50 gas cards," said Tom Zinda, the director of recruitment at Wheaton Franciscan Healthcare in the Milwaukee-area city of Glendale. "We really try to get as creative as we can. It's a tough position to fill."
Recruiters across the country have tried similar techniques, offering chair massages, lavish catering and contests for flat-screen TVs, GPS devices and shopping sprees worth as much as $1,000.
Even strong salaries aren't doing the trick. Registered nurses made an average of $62,480 in 2007, ranging from a mean of $78,550 in California to $49,140 in Iowa, according to government statistics. Including overtime, usually abundantly available, the most experienced nurses can earn more than $100,000.
The U.S. Bureau of Labor Statistics predicts about 233,000 additional jobs will open for registered nurses each year through 2016, on top of about 2.5 million existing positions. But only about 200,000 candidates passed the Registered Nurse licensing exam last year, and thousands of nurses leave the profession each year.
Several factors are in play: a lack of qualified instructors to staff training programs, lack of funding for training programs, difficult working conditions and the need for expertise in many key nursing positions.
Cheryl Peterson, the director of nursing practice and policy for the American Nurses Association in Silver Spring, Md., said employers must raise salaries and improve working conditions.