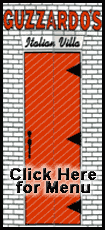 Bulgaria, Greece, Macedonia, Romania, Croatia and Turkey all reported a halt in gas shipments from Russia through Ukraine. Croatia said it was temporarily reducing supplies to industrial customers and Bulgaria said it had enough gas for only "for a few days."
The European Union in Brussels called the sudden cutoff to some of its member countries "completely unacceptable."
In a strongly worded statement, the EU complained that that gas had been cut "without prior warning and in clear contradiction with the reassurances given by the highest Russian and Ukrainian authorities to the European Union."
Up to Monday, The EU has said that the dispute would not affect end consumers in the coming weeks. The sudden drop over the past day however, increased the diplomatic pressure to find a solution.
Ukraine and Russia are locked in a dispute over pricing and overdue payments, and Russia cut Ukraine off on Jan. 1 but had promised to keep gas moving to Europe.
Ukraine's state gas company Naftogaz said Russia's gas giant Gazprom had sharply reduced its shipments to Europe through pipelines crossing Ukraine, triggering the cuts.
"Our Russian partners are playing cat and mouse with us," said Oleksandr Shlapak, economic adviser to Ukraine's president. "These actions today can lead to serious problems not only for the Ukrainian but also for the European gas transport systems."
But Gazprom's deputy chairman, Alexander Medvedev, blamed Ukraine's Naftogaz for the reductions, Russia's state-owned RIA-Novosti wire service reported. Medvedev was quoted as saying in London that Ukraine had shut three out of four transit gas pipelines Tuesday morning, "and the situation is getting worse."
Naftogaz denied it was to blame for the drop in supplies and that it shut down the three pipelines.
Naftogaz spokesman Valentyn Zemlyansky said Gazprom itself rerouted gas to just one out of the four, while the other three have no gas.
"We did not turn anything off, there is simply no gas there, there is zero," Zemlyansky said. "How can we shut anything down if there is physically no gas there."
Russia had earlier said it was cutting gas to Ukraine by 20 percent, to compensate for what it claimed was diversion of gas by Ukraine.
As gas shipments dwindled, there were no reports of face-to-face talks Tuesday between Moscow and Kiev.
Countries in the Balkans and Turkey saw supplies through the Ukrainian pipeline system cease Tuesday morning, Bulgaria's energy ministry said.
The Croatian economics ministry reported that gas shipments from Russia via Austria and Slovenia had ceased and said it has introduced temporary measures to reduce gas supplies to industrial consumers to "a necessary minimum." It has also called on citizens to "rationally" use gas in their homes.
Romania's gas transport company Transgaz said Ukraine ceased pumping gas at 3 a.m. (GMT 0100) Tuesday.
Turkey's Energy Minister Hilmi Guler confirmed the cutoff and said the country was trying to compensate with supplies from other sources including another Russian pipeline beneath the Black Sea.
Bulgarian pipeline operator Bulgargaz CEO Dimitar Gogov said his country's reserves were sufficient to cover needs only "for a few days."