McCoy hit Quan Cosby for a 26-yard touchdown with 16 seconds to play, lifting the third-ranked Longhorns to a 24-21 victory over No. 10 Ohio State on Monday night. The dramatic strike capped an 11-play, 78-yard drive that took only 1:42.
"It doesn't feel any better than to come from behind and win," Texas coach Mack Brown said. "It was just a classic, really, between Texas and Ohio State, the way it should be."
When it ended, Texas players rushed onto the field, then gathered in front of the band and sang "The Eyes of Texas" with jubilant fans.
As exhilarating as the victory was, it may not have been dominant enough to persuade voters that the Longhorns (12-1) deserve a share of the national championship. Because they were locked out of the Bowl Championship Series title game, Texas' only chance is The Associated Press Top 25.
McCoy had a message for the pollsters: "I don't think there's anybody in the country who can beat us at this point."
The Buckeyes (10-3) nearly did.
They flirted with the upset behind quarterbacks Terrelle Pryor and Todd Boeckman but instead went down to a third straight BCS bowl loss -- a defeat that left the Big Ten 1-6 in this postseason.
It didn't help that Buckeyes tailback Chris "Beanie" Wells, who rushed for 106 yards on 16 carries, missed much of the second half with a concussion.
"That's the problem in tight ballgames like this," Ohio State coach Jim Tressel said. "Two outstanding teams, sometimes you finish it (and) the game ends when you are the one ahead, and sometimes the game ends when you're not."
The Longhorns rebounded after Ohio State had taken a 21-17 lead on a 15-yard run by Dan Herron with 2:05 to go.
That score came five minutes after Boeckman hit Pryor for a 5-yard score to cut Texas' lead to 17-15. Pryor's pass on the 2-point conversion was incomplete.
Boeckman completed five of 11 passes for 110 yards and a touchdown. Pryor was 5-for-14 for 66 yards, and also ran for 78 yards on 15 carries.
Brown, who once coached Vince Young to a national title, was impressed by Pryor, a rangy freshman.
"He will be a guy that's in a Heisman race, and it may be sooner than we think because he is a leader," Brown said.
But this night belonged to McCoy, himself a Heisman Trophy runner-up. He completed a school-record 41 of 59 passes for 414 yards and two touchdowns, ran for a score and was picked off once.
McCoy may have launched his candidacy for the 2009 award with a memorable march through the din of sold-out University of Phoenix Stadium, which was split between fans wearing burnt orange and others decked out in scarlet and gray.
Down 21-17 with 2:05 to play, McCoy calmly led the Longhorns down the field. He said he never doubted they would score.
"I can't think of a better place to be at that point," McCoy said.
On the touchdown, Cosby caught a short pass, slipped a tackle and sprinted toward the goal line before diving into the end zone.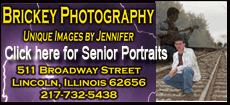 "He made a play. I gave him a good ball," McCoy said. "I can't explain the feeling that we have right now. To have the faith and confidence in each other that we do, man, that was awesome."
McCoy completed seven of 10 passes for 76 yards on the final march and ran for the other 2 yards.
Before the touchdown, the biggest completion came on fourth-and-3 to James Kirkendoll at the Ohio State 40. The Buckeyes demanded a review, but the spot was upheld, setting the stage for the winning touchdown.