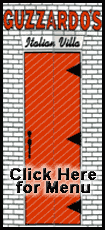 Anthony injured his hand when the ball was slapped away early in the third quarter. He continued playing, but frequently grabbed at his hand. He had the Nuggets trainer check it out a few times when play stopped and then left for good late in the fourth quarter.
"It's sore and stiff right now," said Anthony, whose hand was numb for most of the second half.
Kenyon Martin scored 25 points and Chauncey Billups scored 13 of his 24 points in the final quarter for the Nuggets, who have now won four in a row. They set a season-high in points against the Pacers. Their previous best was 132 against Toronto in early December.
Denver is 24-12 after 36 games, matching the Nuggets' best start since their first year in the NBA in 1976-77.
Danny Granger had 36 points, the most scored against the Nuggets this season. He's now scored 30 or more points 10 times this season.
Troy Murphy added 15 points and 12 rebounds, while Jarrett Jack contributed 17.
Denver led by as many as 20 points early in the game, only to see the Pacers tie it at 80 on Granger's layup in the third quarter. Anthony restored the lead on a 10-foot turnaround jumper the next time down the court, and the Nuggets wouldn't relinquish the advantage.
They outscored the Pacers 38-23 in the final quarter.
The All-Star forward missed three games last month with a bruised right elbow.
Billups added 11 assists and went 8-for-8 from the line.
There was plenty of chirping at the officials in the first half as Jim O'Brien, Linas Kleiza, Anthony and George Karl all drew technicals for arguing.
O'Brien's rant late in the first quarter sparked the Pacers, who got off to a sluggish start, falling into a 20-point hole.