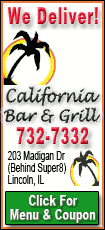 Adding Bradley was one of the top priorities this offseason for the Cubs, who got swept out of the playoffs for the second straight year after a lineup loaded with right-handers struggled against the Los Angeles Dodgers.
A switch-hitter, Bradley batted .321 with 22 homers for Texas while leading the American League with a .436 on-base percentage. He made the All-Star team while serving primarily as a designated hitter.
In Chicago, he'll fill the Cubs' need for a left-handed bat in the middle of the order and will be used mostly in right field even though he has played 100 games in the field just once -- in 2004 with the Dodgers. The Cubs will likely spell him with Kosuke Fukudome, who also will platoon with Reed Johnson in center. Fukudome was in right field last season.
Chicago general manager Jim Hendry declined comment.
The Cubs led the National League with 855 runs during the regular season before the Dodgers outscored them 20-6 in the playoffs. It was no secret Chicago wanted to balance its batting order, and Bradley should complement right-handed sluggers such as Alfonso Soriano, Derrek Lee and Aramis Ramirez.
The agreement with Bradley came after the Cubs dealt versatile Mark DeRosa, a right-handed hitter, to Cleveland on Wednesday following an agreement to sign switch-hitter Aaron Miles.
Now they've added Bradley to the mix, hoping he can help them advance in the postseason and, ultimately, win their first championship since 1908. But they're taking a calculated gamble.