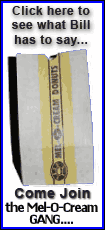 The 32-year-old slugger spent the past nine seasons with the Philadelphia Phillies, who defeated the Rays in the World Series a little more than two months ago.
"At the end of last year, obviously I got a chance to know the team pretty well," said Burrell, who hit .250 with 33 homers, 33 doubles, 86 RBIs and 102 walks in a career-high 157 games in 2008.
"Coming into free agency, the thing that was most important to me was to go somewhere I thought had as good a chance or better to repeat and go back to the World Series, or at least get into the playoffs."
A .257 career hitter with 251 homers and 827 RBIs, Burrell has averaged 31 homers, 99 RBIs and 103 walks over the past four seasons. He was the everyday left fielder in Philadelphia, but Tampa Bay plans to use him mostly at designated hitter.
One of the Rays' top priorities was to add a power hitter to a lineup that also features Carlos Pena, Evan Longoria, B.J. Upton and Carl Crawford.
The club looked at some left-handed hitters, including Jason Giambi, but Burrell appeared a better fit from the start, especially considering Tampa Bay struggled against left-handed pitching last season.
"He solidifies the middle of our already potent lineup," vice president of baseball operations Andrew Friedman said.
"We weren't just singularly focused on a right-handed hitter, but it certainly is an advantage for us in terms of the way our lineup stacks up currently. We feel like any time you can add a hitter like Pat to the middle of the lineup, we're a much-improved team today than we were at the end of last season."
Although the financial commitment to Burrell pales in comparison to what the AL East rival New York Yankees and other teams will wind up spending in free agency, it's a bold move for a club that had one of the lowest payrolls in baseball in 2008.
Friedman didn't close the door on the possibility of making more moves this winter, but he conceded the addition of Burrell "will dramatically hinder our flexibility going forward."