"Since the day Carl Pohlad entered Major League Baseball, he made significant contributions to our game," Selig said. "His devotion to the Minnesota Twins, the Twin Cities and Major League Baseball was remarkable. In my long career, I have never met a more loyal and caring human being. We will miss Carl and all of baseball joins me in sending our deepest condolences to the Pohlad family for the loss of our friend and partner."
According to 2008 rankings by Forbes.com, Pohlad's net worth of $3.6 billion was second among Minnesotans and 102nd in the nation. Still, his teams often had some of the lowest payrolls in baseball.
"We've loved and respected him and are enormously proud of his accomplishments. And we will all miss him deeply," read a joint statement from Pohlad's three sons, Bob, Jim and Bill.
They continued: "We want to assure everyone that we will continue Dad's work and his legacy, just as he would have wanted and as he has prepared us to do."
The Twins said Pohlad's "leadership, vision and passion" inspired the franchise to win two World Series championships, two American League pennants and six division titles.
"That on-field success would never have been possible without the loyalty and support from Mr. Pohlad and his family," the team said in a statement.
When Pohlad bought the Twins from Calvin Griffith in 1984, he was widely credited for saving baseball in Minnesota. With the purchase, he inherited a promising group of young players that included Gary Gaetti, Kent Hrbek and future Hall of Famer Kirby Puckett.
Minnesota won World Series championships in 1987 and 1991, triumphing in tense seven-game showdowns against the St. Louis Cardinals and Atlanta Braves.
"I live and die by every pitch," Pohlad once told the Minneapolis Star Tribune. "I want so badly for them to win. ... If it isn't competitive and you don't have a team with character, it won't be any fun."
Funeral services will be held at 1 p.m. Thursday at The Basilica of Saint Mary in Minneapolis. Pohlad died at his home in Edina, a suburb of Minneapolis, with many family members and caregivers there with him in recent days.
It was at Pohlad's home, following a fancy dinner, where Puckett's agent, Ron Shapiro, reached agreement with the Twins in the wee hours of a December 1992 night on a $30 million, five-year contract that kept Puckett in Minnesota despite bigger offers elsewhere. Pohlad vetoed a deal that summer that was $2.5 million cheaper, but he gave his approval once it was clear Puckett could leave.
"When push came to shove, he knew the value of Kirby Puckett and the value to the community," Shapiro said Monday.
He got to know Pohlad well over the years.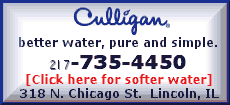 "He always had a smile, but his brain never stopped working on business deals," Shapiro said. "He was an intense businessman, but that quality of integrity and gentlemanly conduct -- though he stuck hard to what he believed -- really stood out to me."
The Metrodome, built inexpensively to open in 1982, was criticized for a stuffy, artificial atmosphere. Revenue streams were also limited, which hurt the Twins' ability to keep up with bigger-spending teams in bigger media markets. As the team hinted it could leave, Pohlad's reputation took a hit.
He threatened to sell the club to North Carolina investor Don Beaver in 1997, a deal later shown to be a maneuver to convince the state to sign off on new-stadium funding. The legislative session that year was particularly acrimonious, with opponents criticizing the size of public financing bills and arguing that Pohlad should offer more of his own money for a stadium.
Upset by the lack of stadium progress, Selig floated the idea of eliminating the Twins, a plan blocked in court before the 2002 season. But word leaked that a frustrated Pohlad had volunteered his team as a contraction candidate in return for a $150 million buyout from his fellow owners.