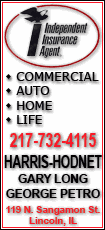 The Hoyas closed to 71-67 with 15 seconds left when Chris Wright scored inside, but Kyle McAlarney, who missed the front end of a 1-and-1 14 seconds earlier, made two free throws with 12 seconds left.
Notre Dame (11-3, 2-1 Big East) extended the nation's longest home winning streak to 44 games, including 19 in the conference, one shy of the Big East record set by Pittsburgh in 2004.
The Hoyas were one of only two Big East teams the Irish hadn't beaten during that streak. They also haven't beaten Rutgers, which visits the Joyce Center on Feb. 25.
McAlarney, who was 1-of-5 from 3-point range in a loss Saturday to St. John's, was 5-of-11 from 3-point range Monday night, finishing with 17 points. Tory Jackson added 10 points and seven assists.
Freshman Greg Monroe led Georgetown (10-3, 1-2) with 21 points and 10 rebounds. Wright added 13 points and DaJuan Summers finished with 11, his second-lowest point total this season.
The Hoyas and Irish both had struggled with rebounding in disappointing losses on Saturday, with Georgetown being outrebounded 48-23 in a 70-54 loss to Pittsburgh and the Irish being outrebounded 41-30 in the 71-65 loss to the Red Storm.
Both teams focused on the backboards on Monday, with Georgetown finishing with a 37-34 advantage. The Hoyas outscored the Irish 36-20 inside, but couldn't overcome Harangody who played the final 11:34 with four fouls.
The Hoyas went ahead 23-21 when Omar Wattad made Georgetown's second 3-pointer with 8:12 left in the half. But McAlarney quickly answered with his third 3-pointer to spark an 18-5 run that included Harangody shooting 4-of-4 from the field and making five free throws.