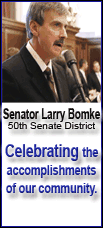 "We'll see how it goes this week," coach Ken Whisenhunt said at his Monday news conference.
Boldin was injured on a 71-yard touchdown pass from Kurt Warner in the second quarter of Arizona's 30-24 wild-card playoff victory over the Atlanta Falcons last Saturday. He returned to play one more series, then limped off the field for good.
"When you're dealing with hamstrings you just never know," Whisenhunt said. "I've seen guys that have come back and played a couple of days later, I've seen guys who are out three or four weeks."
Boldin was voted to his third Pro Bowl this season despite missing four games with injuries. Steve Breaston would move up to starting wide receiver along with Larry Fitzgerald if Boldin can't play. Jerheme Urban probably would be the No. 3 receiver, with rookie Early Doucet possibly seeing some playing time.
Whisenhunt said he thought the hamstring injury was related to Boldin's inability to practice at full speed for the final two weeks of the regular season because of a shoulder injury.