ISAC salutes late Sen. Claiborne Pell

Send a link to a friend
[January 06, 2009] CHICAGO -- The Illinois Student Assistance Commission issued a statement Monday about the passing of former Sen. Claiborne Pell on Jan. 1. Pell's legacy includes the creation of perhaps the most effective student aid program in U.S. history, the Basic Opportunity Grant, which was later renamed in his honor. Services for the late senator were held in Newport, R.I., on Monday morning.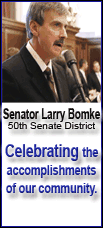 Andrew Davis, ISAC executive director, said:

"The single most important feature of college affordability in the U.S. today, and for the last 36 years, has been the Pell Grant program. These need-based grants channeled directly to students were the idea and became the passion of the just-deceased senator from Rhode Island. By giving the money to students, and not to the institutions of higher learning, Sen. Pell showed his trust in the individual's ability to best make decisions for themselves. A free-market thinker, this liberal New Englander was. He had the foresight to protect the schools themselves from the inevitable meddling that is certain partner of federal funding.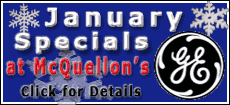 "Perhaps most importantly, in structuring the grants as need-based, the Pell Grant most elegantly enhances the cause of affordability while in no way helping to fuel the fires of tuition inflation that other less carefully crafted programs have been accurately accused of. These reflect the wisdom, fine sense of policy and economic balance that the senator brought to student financial aid.
"After 36 years this national treasure of a program continues to help make college affordable here in Illinois. For the most current completed year, Department of Education reports show that over 200,000 students here in Illinois are receiving nearly $500 million of aid from Pell Grants. What a great public servant and statesman. We are honored to carry on his vision."
Illinois ranked seventh among Pell Grant funding received and also in the number of recipients, according to the most recent Department of Education statistics available. Illinois students received $482,953,597 worth of Pell Grant aid in 2006-07, with 201,326 recipients statewide.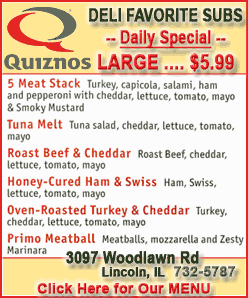 The Illinois Student Assistance Commission provides students of all ages and backgrounds with the resources and support to obtain financial aid for higher education.
A state agency, ISAC has paved the path to postsecondary education with innovative programs for more than 50 years. Last year alone, ISAC continued its mission to make college affordable for Illinois students by issuing 185,000 grants and scholarships totaling more than $448 million.
The commission coordinates educational funding with student loans, as a loan guarantor and via numerous public programs such as the successful Monetary Award Program, known as MAP; the Illinois Veteran Grant; and College Illinois, the commission's groundbreaking 529 prepaid college tuition program. Students and families have free access to a wealth of financial aid and college planning information at ISAC's family of sites available at www.knowhow2GOIllinois.org.
[Text from Illinois Student Assistance Commission file received from the Illinois Office of Communication and Information]