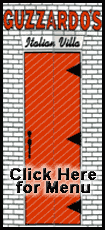 Authorities say the 57-year-old man robbed a Bloomington currency exchange at gunpoint on Monday and fled, reaching speeds of more than 90 mph as he bolted along interstates and rural highways.
Witnesses say the man jumped out of the vehicle onto Interstate 74 just north of Normal Community West High School. They say the man leaped over a concrete barrier and showed a gun.
That's when the suspect and officers from several jurisdictions exchanged gunfire and he was shot. The gunman was pronounced dead at a hospital.
Police say his description also matched the man accused of four bank robberies and a currency store holdup in December.