Earlier, Asian markets were mixed as Japan's key index rose for a seventh day but Indian shares tumbled after the chairman of major outsourcing company Satyam Computer admitted to falsely inflating profits for years.
Stock markets have started the New Year in sprightly mood on relief that 2008 has been left behind and amid hopes that the incoming Obama administration will unveil a near $800 million stimulus plan that may help limit the depth and breadth of the U.S. recession.
Despite the early losses in Europe, many stock market observers think the rally will likely continue at least in the short term.
"Markets are looking decidedly perky at the beginning of the year as concerns about credit markets and deteriorating economic conditions are pushed into the background and expectations of the success of the massive stimulus in the pipeline globally together with the host of macro and micro measures announced over recent months, are pushed into the foreground," said Mitul Kotecha, an analyst at Calyon Credit Agricole.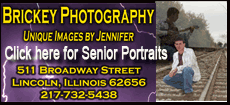 Nevertheless, investors remain fully aware that the economic gloom will hang around for a long time to come. A raft of economic news this week, most notably Friday's U.S. jobs report for December, will likely provide markets with their first hurdles of 2009.
Indian investors were fully aware about how quickly fortunes can change. The Sensex index plunged more than 7.3 percent to 9,586.88 after Satyam's chairman, B. Ramalinga Raju, said in a letter to the board released to the stock exchange that the company's balance sheet was loaded with "fictitious" assets and "non-existent cash."
Shares of Satyam Computer Services Ltd. crashed 78 percent to 40 rupees. The Securities and Exchange Board of India, the market regulator, said it was investigating the incident.
In Hong Kong, the benchmark Hang Seng sank 3.4 percent to 9,239.24 after Bank of America Corp. sold part of its stake in No. 2 lender China Construction Bank Ltd. for $2.8 billion, a move to raise cash amid the economic turmoil. Construction Bank shares dived 8.8 percent, dragging down most banking stocks.
Tokyo's Nikkei 225 stock average rose 158.40 points, or 1.7 percent, to 9,239.24, as a weaker yen led investors to buy exporters. Honda Motor Co., Japan's No. 2 carmaker, jumped 11 percent, Nikon Corp. soared 15 percent and Sony Corp. added 8.7 percent.