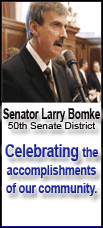 The market's economic worries had been calmed a bit in recent days by President-elect Barack Obama's proposal to slash taxes and help businesses. The stimulus package could cost as much as $775 billion, though, and Obama said Tuesday the nation could face trillion-dollar deficits "for years to come."
Ahead of the market's open, Dow Jones industrial average futures fell 57 points, or 0.64 percent, to 8,893. Standard & Poor's 500 index futures fell 5.20 points, or 0.56 percent, to 925.30, and Nasdaq 100 index futures fell 5.75 points, or 0.45 percent, to 1,265.25.
On Tuesday, Wall Street overcame gloomy economic readings to finish with a moderate advance.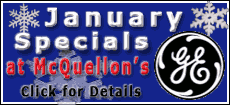 Government bond prices retreated in premarket trading Wednesday. The yield on the benchmark 10-year Treasury note, which moves opposite its price, rose to 2.49 percent from 2.47 percent late Tuesday. The yield on the three-month T-bill, considered one of the safest investments, edged slightly lower to 0.13 percent from 0.14 percent.
The Treasury plans to auction a record $30 billion in three-year notes on Wednesday.
The dollar was mixed against other major currencies, while gold prices rose.