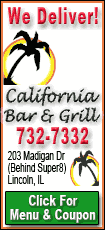 The latest moves also include the slashing of 1,700 contractor positions and the planned sale of four business units. Alcoa -- the world's third-largest aluminum maker -- has also imposed a global salary and hiring freeze.
The company said it will reduce aluminum production by an additional 135,000 metric tons per year, lowering output by a total of more than 750,000 metric tons, or 18 percent, annually. Alcoa makes the metal and uses it to manufacture products such as truck wheels and jet wing parts.
Alcoa said the reductions would mean charges totaling between $900 million and $950 million in the fourth quarter of 2008 and savings of about $450 million annually, before taxes. The company is scheduled to report quarterly results Jan. 12.
"These are extraordinary times, requiring speed and decisiveness to address the current economic downturn," Klaus Kleinfeld, Alcoa's president and chief executive, said in a statement. "We will continue to monitor the dynamic market situation to ensure that we adjust capacity to meet any future changes in demand and seize new opportunities that emerge."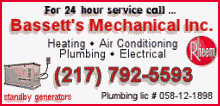 As part of the plan, Alcoa will sell its electrical and electronic systems, global foil, cast auto wheels and European transportation products businesses.
Those units, which employ a total of 22,600 people at 38 locations, operated at a loss of $105 million on revenue of $1.8 billion in 2008. The company expects net proceeds of about $100 million from the sales.
Among the production cuts will be smelting operations in Alcoa, Tenn., though the company's rigid packaging division there will be unaffected.
The cuts also include about 18 percent of Alcoa's jobs in Russia, and about 6,500 positions in its electrical and electronic systems business, which serves the auto and heavy truck markets, across North American and Europe.
The planned sale of the Europe-based transportation products business includes factories in Italy, Hungary and Germany. The cast auto wheels unit includes a plant in Beloit, Wis., that employs about 265 people.
Alcoa said it plans to consolidate its operations that supply the building and construction markets due to weaker demand.
About 1,100 people have been laid off from Alcoa's global power and propulsion unit, which makes aircraft parts and other products for the aerospace and defense industries, the company said, citing lower demand. Those job cuts are included in the 13,500 total job reduction.