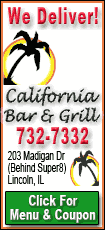 A Travolta attorney said the teen had a history of seizures, and John Travolta has said his son was successfully treated when he was 2 for a rare disease called Kawasaki syndrome, which can lead to heart disease and related problems.
Medical specialists who did not treat the boy told The Associated Press on Tuesday that while Kawasaki syndrome is poorly understood, it's extremely unlikely the disease had anything to do with the teen's death.
Gossip magazines and blogs long have suggested the boy also had autism -- a claim John Travolta denied. Autism is frequently accompanied by seizures that experts believe may stem from the same brain abnormalities that cause the developmental disorder.
Dr. Michael Kohrman, a University of Chicago pediatric neurologist, said up to one-third of children with autism have some sort of seizure disorder.
Still, there are dozens of other causes of seizures. Recurrent seizures are sometimes called epilepsy and are caused by abnormal electrical activity in the brain. These affect more than 3 million Americans.
Mild seizures can be barely noticeable; severe ones can cause convulsing and loss of consciousness.
"Sudden death in epilepsy is not an unheard-of phenomenon," said Dr. Bruce Cohen, a staff neurologist at the Cleveland Clinic.
It can happen with seizures lasting more than 15 or 20 minutes, typically when medicine stops working or if patients quit taking medicine, Cohen said. One way death occurs in these cases is respiratory muscles weaken from prolonged convulsions and the patient stops breathing, he explained.
More rarely, he said, about one in 1,000 epileptics die each year from a condition doctors call "sudep," or a sudden unexplained death that typically occurs with no sign of a seizure. Whether this happened to Jett Travolta or whether autopsy officials in the Bahamas know that term is uncertain.
"We're dealing with a massive lack of information," Cohen said.
Michael Ossi, an attorney for the Travoltas, and Samantha Mast, a Travolta publicist, told the AP by e-mail that they would not discuss details of the boy's illness.
Jett Travolta's body was cremated, and the autopsy report has not been released.
The Travoltas have said little about their son's condition and his medical treatment over the years. The couple are Scientologists, followers of the controversial religion created by science-fiction writer L. Ron Hubbard.
The church is not commenting specifically on the Travolta case. But church policy is for members to seek a doctor for medical treatment of a physical condition, including taking any drugs prescribed.