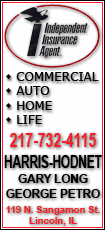 Tyson Chandler added 12 points and eight rebounds, and Rasual Butler had 10 points and six rebounds for the Hornets, who shot only 5-of-14 from 3-point range to the Lakers' 16-of-34.
Kobe Bryant led the Lakers with 39 points and seven assists, but scored only two in the fourth quarter, shooting 1-of-6 after going 13-of-16, including 6-of-6 from 3-point range in the first three quarters.
Derek Fisher added 19 points and six assists for the Lakers, who had their six-game winning streak snapped. They're 18-2 at home this season. The Lakers' 27-6 record is tied with Cleveland for the best in the NBA.
Already without third guard Jordan Farmar (left knee) and starting forward Luke Walton (right foot), the Lakers lost sixth man Lamar Odom late in the second quarter with a hyperextended right knee. Odom, who had 12 points and three rebounds in 13 minutes, is scheduled to have an MRI on Wednesday.
West scored nine points during a 15-0 run that gave the Hornets a 109-99 lead with 5:24 remaining. Fisher's 3-pointer with 4:37 left ended a Lakers scoring drought of nearly four minutes, but the Hornets increased their pressure on Bryant and weren't threatened after that.
West scored six points during a 10-4 run early in the third quarter that extended New Orleans' lead to 75-67. But Bryant made three 3-pointers in a span of 93 seconds and Fisher added another as the Lakers outscored the Hornets 25-10 for a 92-85 lead.
The Lakers led 92-89 entering the fourth quarter. Bryant shot 8-of-9 including 4-of-4 from 3-point range for 20 points, and Pau Gasol made all three of his shots and all four of his free throws for 10 points in the third period, combining for all but six of their team's points.
Those 10 points were all Gasol would score. He also had eight rebounds and five assists.
Odom scored four straight points to give the Lakers their first lead at 39-38. It was 50-all when the Hornets scored nine straight points, but Trevor Ariza and Bryant made 3-pointers around a basket by Paul in the final 24 seconds of the half to cut New Orleans' lead to 61-56.
Gasol, averaging 17.6 points, didn't score in the first half, missing all four shots he tried.