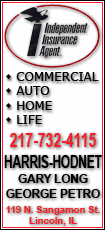 Then again, a splint of any color sure beats surgery.
The Nuggets All-Star guard will miss at least three weeks after breaking a bone in his shooting hand in a victory over the Indiana Pacers on Monday night.
He's been told by doctors he'll be out three to four weeks. Surgery would've sidelined him much longer.
"Hopefully the healing process will be a lot quicker," Anthony said after returning to the Pepsi Center following his visit with a hand specialist.
Anthony attempted to put a positive slant on his predicament.
"I can get my left hand better," he cracked, hoping to become even more dangerous on offense.
The recovery time for his hand also will help his bruised right elbow, which caused him to miss three games in late December.
"I'm going to make this time the best time I can, just by rehabbing," Anthony said. "I'm surprised, a little bit frustrated I've got to sit out."
Anthony was injured with 9:44 left in the third quarter when Pacers center Jeff Foster swatted at the ball, catching part of Anthony's hand.
He continued to play despite numbness in the hand, scoring 21 points before leaving late in the fourth quarter of a 135-115 win.
"Tough kid," teammate Kenyon Martin said.
Anthony's glad he didn't know the hand was broken. He didn't want to come out, not with the game still close.
"We just needed that game," said Anthony, whose team blew a 20-point lead before pulling away again in the fourth quarter. "That was a game last night that we couldn't let slip out of our hands."
Anthony's hand hurt so much that he asked teammate J.R. Smith to hike up an elbow sleeve on his right arm, drawing a bewildered look from Smith.
"He's like, 'Man, you're really messed up,'" said Anthony, who tied an NBA record for points in a quarter (33) against Minnesota on Dec. 10. "My elbow was hurting, my hand was hurting, I really couldn't do nothing."
Anthony's injury comes with the Nuggets on a four-game winning streak. At 24-12, Denver is off to its best start since its first year in the NBA in 1976-77.
The Nuggets play seven of their next eight games at home, starting with the Miami Heat on Wednesday night.