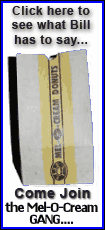 Jagodzinski, who became BC's coach in 2007, was told by athletic director Gene DeFilippo that he would be fired if he met with the NFL team.
"It's just a matter of putting two and two together," Chris Cameron, BC's associate director for media relations, said Tuesday night. "He was told by Gene on Saturday that if he went on the interview he'd be fired."
ESPN.com, citing two people close to the situation, reported Tuesday night that Jagodzinski will not be retained by BC because of the meeting with New York.
DeFilippo said late Tuesday afternoon that he was hoping to meet with Jagodzinski on Wednesday before taking action but wouldn't say whether the coach would be fired.
DeFilippo left a phone message for Jagodzinski on Tuesday but had not heard back by early evening, Cameron said.
"I'm sure he'll get back to me," DeFilippo said. "He always does."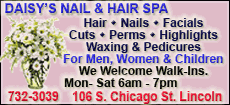 Jagodzinski, who has three years left on his five-year contract, upset DeFilippo when he didn't tell his boss that he would interview with the Jets, who fired Eric Mangini the day after the team failed to make the playoffs despite an 8-3 start.
Jagodzinski, 45, was Jets quarterback Brett Favre's offensive coordinator in Green Bay in 2006 but is considered a long shot for the New York job. The Jets declined comment through a team spokesman, neither confirming nor denying that Jagodzinski was interviewing for the coaching vacancy.
The Jets have interviewed several candidates and planned to talk with Arizona offensive line coach Russ Grimm.
The BC position has responsibilities far beyond the football field -- meeting with alumni and supporters of the program, attending functions and participating in other off-field events.
An NFL coaching job has very little of that, and openings other than New York's could be attractive.
Jagodzinski spent two years as BC's offensive coordinator, starting in 1997 when Matt Hasselbeck was the quarterback. Hasselbeck is now with Seattle, which must put together a staff under new coach Jim Mora. Jagodzinski was an assistant under Mora in Atlanta before spending one season at Green Bay.