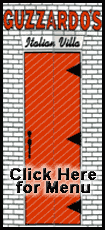 After a team-record, 19-game winning streak and an NBA-record 27-2 start, the Celtics lost for the fifth time in seven games, leaving battered, bruised and angry by Larry Brown's upstart Bobcats.
Paul Pierce scored 28 points, but had a key turnover in overtime. Ray Allen scored 20 points on 7-of-20 shooting for the Celtics.
The Bobcats, who also got 23 points from Gerald Wallace and 13 points and 17 rebounds from Emeka Okafor, were able to neutralize Kevin Garnett.
Playing despite a sore calf, Garnett had 14 points and 13 rebounds, but shot only 7-of-18 and was called for traveling in OT.
Augustin's 3-pointer and two free throws came in a 7-0 run that put Charlotte ahead 108-101. Pierce later dribbled the ball out of bounds, giving a slight shove to Augustin to end Boston's chances in a physical game that saw the Celtics unable to close out one of the Eastern Conference's worst teams.
The Bobcats, despite entering with a 44-72 record over the past two seasons, have always played the Celtics tough. Charlotte won in Boston last season, lost on Allen's buzzer-beater in another game, and dropped a close game in the first meeting this season in November.
Tuesday was another thriller, as the Celtics rallied from a 10-point, third-quarter deficit, took 79-72 lead in the fourth quarter, then allowed the Bobcats to get back in it.
Felton's fadeaway with 38 seconds left in regulation put Charlotte ahead 96-95. After Allen missed a jumper, Felton was fouled and hit only one free throw with 20 seconds left.
Pierce then dribbled off a screen and drilled a turnaround jumper with 3.4 seconds left to tie it. Felton missed a straightaway 20-footer at the buzzer to force OT.
But the Bobcats dominated the extra period, despite playing again without Raja Bell (groin), getting five straight defensive stops to pick up one of Browns' biggest wins since taking over his record ninth NBA team.