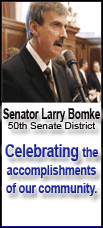 West Virginia (11-3, 1-1), making its season debut in the rankings, had its worst shooting performance from the floor at 30.3 percent. The Mountaineers were outrebounded 52-33 and managed just three field goals over the final eight minutes.
Connecticut figured out West Virginia's man-to-man defense after halftime. The Huskies shot 12-of-21 (57 percent) from the floor after going just 28 percent in the first half.
Last year the 7-foot-3 Thabeet had a total of eight points as the teams split two meetings, but the Mountaineers gave him enough room this time. Thabeet's dunk put Connecticut ahead to stay, 45-44, with 10:50 remaining.
Neither team led by more than four points until Thabeet's inside basket put the Huskies ahead 52-47 with six minutes left.
West Virginia tried to come back from the line.
Darryl Bryant sank two free throws to pull West Virginia within 56-55 with 2:27 left. After Kemba Walker's free throw put Connecticut ahead by two, West Virginia's Cam Thoroughman could have tied the game but missed the front end of a bonus free throw.
Connecticut's Jerome Dyson finished off the scoring with a layup and a pair of free throws in the final minute.
Da'Sean Butler and Alex Ruoff scored 13 apiece for West Virginia, which saw its five-game winning streak snapped and lost for the first time at home this season. Bryant added 11 points, giving the freshman double figures in scoring for the 11th time.
Connecticut's Stanley Robinson, playing in just his sixth game after sitting out the first semester, finished with 15 rebounds.