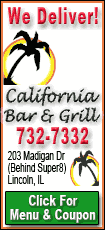 "I can confirm that I have spoken with the A's regarding Giambi, however, I cannot comment on the status of the negotiations," Giambi's agent, Arn Tellem, said in an e-mail to the AP.
The addition of Giambi would be the second big offseason acquisition by A's general manager Billy Beane, who made a trade with Colorado for star outfielder Matt Holliday back in November.
Giambi, who turns 38 on Thursday, spent the past seven seasons with the Yankees. New York declined its $22 million option on him after last season, choosing instead to pay him a $5 million buyout.
Oakland announced in early November that Bob Alejo would become its new director of strength and conditioning -- a sign Giambi might be next to come back and return to his roots. Alejo served as the A's strength and conditioning coach from 1993-2001 and followed Giambi to the Yankees, working for Giambi personally and for the team during some years.
Giambi won the AL MVP for Oakland in 2000, then left for New York following the 2001 campaign. The slugger enjoyed each return visit to the Bay Area, seeing old friends and making trips to the popular California chain of In-N-Out Burger. He said he tried to open an In-N-Out in New York to no avail.
Giambi, a second-round draft pick by the A's in 1992, is a .286 career hitter with 396 homers and 1,279 RBIs in 14 big league seasons. He made his major league debut for Oakland on May 8, 1995.
Giambi batted .247 with 32 home runs and 96 RBIs in 2008 for the Yankees, who missed the playoffs despite their $200 million payroll after a run of 13 consecutive postseason appearances. That's just one shy of the record set by the Atlanta Braves from 1991-2005.