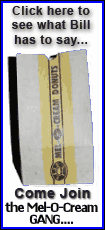 Yankees minor league pitcher Sergio Mitre also was suspended for the first 50 games of next season after testing positive for a banned substance in an over-the-counter supplement.
The suspensions, upheld by arbitrator Stephen Goldberg, triggered an angry response from the Major League Baseball Players Association.
"We strongly disagree with the commissioner's discipline and with the arbitrator's decision," Michael Weiner, the union's general counsel, said in a statement. "Mitre and Romero both legally purchased nutritional supplements from national chain stores in the United States. Nothing on the labels of those supplements indicated that they contained a trace amount of a substance prohibited under Major League Baseball's Joint Drug Prevention and Treatment Program."
Rob Manfred, executive vice president of labor relations in the commissioner's office, said the players were at fault.
"Certainly Major League Baseball along with the players' association has consistently told players there's risk associated with nutritional substances purchased over the counter," Manfred said.
Manfred said the players failed to use supplements that had been approved under a certification program the sport began in 2006, and that Phillies strength and conditioning coordinator Dong Lien had warned Romero not to use the supplement. Posters in each major league clubhouse give players a hot line to call to check on substances, and Manfred said Romero did not use the hot line.
Weiner saw it differently.
"Their unknowing actions plainly are distinguishable from those of a person who intentionally used an illegal performance-enhancing substance," he said.
Romero, who earned two wins in Philadelphia's World Series victory over Tampa Bay last season, used 6-OXO, developed by Ergopharm, which is led by Arnold. The company's Web site touts it as "the new gold standard for testosterone elevation."
Arnold pleaded guilty in 2006 to one count of conspiracy to distribute steroids as part of the federal prosecution of the Bay Area Laboratory-Cooperative. Arnold, who created the previously undetectable steroid "the clear," was sentenced to three months in prison and three months' home confinement
Mitre tested positive for Halodrol.
Both supplements contain Androstenetrione as a listed ingredient and apparently were contaminated with Androstenedione, the substance Mark McGwire used in the 1990s. While Androstenedione was banned by baseball in 2004, Androstenetrione is not specifically listed as a prohibited substance.
"I still cannot see where I did something wrong," Romero was quoted as saying by ESPN.com. "There is nothing that should take away from the rings of my teammates. I didn't cheat. I tried to follow the rules."
Mitre said in a statement issued by his agent, Paul Cobbe, that he purchased the supplement at a GNC.