While Burris' paperwork was rejected at the opening of the 111th Congress, he was scheduled to meet Wednesday with the Senate's top two Democrats -- Majority Leader Harry Reid of Nevada and assistant leader Dick Durbin of Illinois.
Knowledgeable Senate officials in both parties said the saga was widely expected to end with Burris being seated. The officials spoke on the condition of anonymity because they were not authorized to speak publicly for Senate members.
The likelihood that Burris, a Democrat, will eventually prevail increased Tuesday after a key chairwoman got behind the former Illinois attorney general, driving a crack in what had been a united front by Senate Democrats against any appointee chosen by embattled Illinois Gov. Rod Blagojevich.
Three weeks after Blagojevich was arrested on corruption charges in what federal prosecutors said was a scheme to sell or trade Obama's Senate seat to the highest bidder, the governor shocked Democratic leaders by appointing Burris to finish the final two years of the president-elect's six-year term.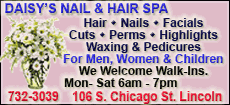 Blagojevich denies the accusations and has yet to be indicted. There has been no indication that Burris was involved in the alleged scheme, and he has not been accused of any wrongdoing. Democrats have repeatedly said the issue is Blagojevich, not Burris' qualifications.
Sen. Dianne Feinstein, who chairs the Senate Rules Committee, told reporters Tuesday evening that Burris should be seated.
"If you don't seat Mr. Burris, it has ramifications for gubernatorial appointments all over America," the California Democrat said. "Mr. Burris is a senior, experienced politician. He has been attorney general, he has been controller, and he is very well-respected. I am hopeful that this will be settled."
In a piece of political theater, Burris, 71, tried and failed Tuesday to take Obama's seat.