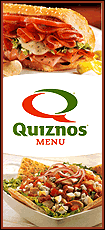 But hopes seem to fade after dour outlooks from tech heavyweight Intel, computer maker Lenovo and aluminum producer Alcoa, among others, highlighted the toll that the economic slump is taking on companies around the world. A worse-than-expected reading of the U.S. labor market only added to investor fears.
"The economic reality is sinking in for investors and 'the hope rally' that many thought would last until Obama's inauguration seems to be at least fizzling for now," said Kirby Daley, senior strategist at Newedge Group in Hong Kong. "While there is potential for a bear market rally to re-emerge, I would be very leery of buying at current levels."
Tokyo's Nikkei 225 stock average lost 362.82, or 3.9 percent, to 8,876.42, snapping a seven-day winning streak as the yen traded higher, and Hong Kong's Hang Seng Index fell 571.55 points, or 3.8 percent, to 14,415.91.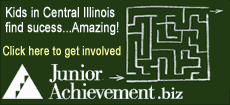 Elsewhere South Korea's Kospi shed 1.8 percent, Australia's benchmark dropped 2.3 percent and Taiwan's key index lost 5.3 percent. India's market, which plunged Wednesday after the chairman of major outsourcing company Satyam Computer admitted doctoring the firm's accounts for several years, was closed for a holiday.
European shares followed Asia lower in early trade, though the losses weren't as steep. Britain's FTSE 100 was off 0.2 percent, Germany's DAX shed 0.7 percent and France's CAC 40 dropped 0.4 percent.
Weighing on global trade was overnight weakness on Wall Street. U.S. investors sent stocks sharply lower after Intel warned about poor business conditions and an employment survey showed the private sector shed a greater-than-expected 693,000 jobs in December, fraying nerves ahead of Friday's employment report from the government.
The Dow average tumbled 245.40, or 2.7 percent, to 8,769.70, its biggest point and percentage decline since Dec. 1. Broader stock indicators also tumbled, with the S&P 500 index falling 28.05, or 3 percent, to 906.65. European markets fell sharply as well.
U.S. futures pointed to a mixed open in New York. Dow futures were down 35 points, or 0.4 percent, at 8,709 and S&P500 futures were up 0.3 point at 900.10.
As in the U.S., news on the corporate front in Asia was grim.
Shares in Lenovo Group plunged more than 26 percent in Hong Kong trade after the world's fourth-largest computer maker warned it expects a loss for its latest quarter and will lay off 11 percent of its workforce and cut executive pay.