The Commission reported that its economic sentiment indicator (ESI) slumped sharply in December, declining 7.0 points for the EU as a whole and 7.8 points in the euro zone, to 63.5 and 67.1.
This put the indicators for both the EU and the euro zone at their lowest levels since the current series was launched in January 1985.
Stuart Bennett, a senior analyst at Calyon Credit Agricole, said the sentiment index augured bad news for fourth quarter GDP data, which are due later this month.
"The data was horrendous," said Bennett, who thinks the pressure will mount on the European Central Bank to cut its benchmark rate from the current 2.5 percent next Thursday.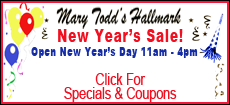 The breakdown of the sentiment surveys made for pretty dire reading, with the index dropping sharply for the industrial, consumer and services sectors.
The Commission also said its euro zone business climate indicator fell to minus 3.17 in December, again its lowest level since January 1985 and added industrial production growth was likely to "turn out clearly negative" in the fourth quarter.
Separately, the statistics office Eurostat confirmed Thursday that the euro zone economy slipped into a recession in the third quarter of 2008, while unemployment rose for the fourth month running during November.
It said gross domestic product of the then 15-nation single currency zone contracted by 0.2 percent for the second consecutive quarter during the July-September period. That means the euro zone economy officially fell into recession even before the worst of the financial crisis. The accepted definition of a recession is two quarters of negative growth.
Germany, the euro zone's largest single economy and Italy, both slipped into recession in the third quarter but France bucked the trend, posting a 0.1 percentage point quarterly increase in output during the period following a 0.3 percent reverse in the second quarter.