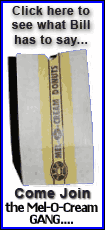 Dell is Ireland's second-largest employer, its biggest exporter and in recent years has contributed about 5 percent to the national gross domestic product. Economists warn that each Dell job underpins another four to five jobs in Ireland.
Managers told its approximately 4,300 Irish employees at Thursday morning meetings that 1,900 of them would lose their jobs between April 2009 and January 2010.
By then, the company said, it plans to have transferred the entire Irish production of laptops and desktop computers to a newer Dell plant in Poland -- where labor costs are a fraction of those prevailing in Ireland -- and to other subcontractors.
"This is a difficult decision, but the right one for Dell to become even more competitive, and deliver greater value to customers," said Sean Corkery, vice president of operations at Dell's major facility in Limerick, southwest Ireland.
"We will treat affected employees with dignity and respect and offer them every practical support through this extended transition period to minimize the impact on them," Corkery pledged.
Dell said the remaining 1,100 Irish workers in Limerick would continue to coordinate manufacturing operations throughout Europe, and research and develop new products. Another 1,300 employees at Dell's marketing and sales center for Europe, located in suburban Dublin, were not directly affected by Thursday's cuts.