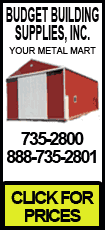 The findings offer important guidance to the growing number of women who face planned C-sections. And the study supports recommendations that elective C-sections be scheduled after 39 weeks unless tests show the infant's lungs are fully mature. Due dates are set at 40 weeks gestation and infants are full term at 37 weeks.
"Take your due date and subtract seven and any one of those seven days is fine," said one of the researchers, Dr. John Thorp, of the University of North Carolina at Chapel Hill School of Medicine.
He delivered a healthy baby girl on Tuesday after persuading her mother to wait a few more days for a C-section, even though last week would have been more convenient for both mother and doctor.
"We bit the bullet and did it at the right time," said Thorp.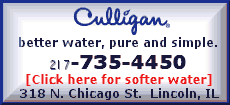 The rate of Caesarean sections in the United States is at an all-time high, accounting for about 31 percent of births. There are lots of reasons: older moms, multiple births, the threat of malpractice lawsuits, the preference of mothers and doctors and the risks of having a vaginal birth after a previous Caesarean. In 2006, a government panel urged women not to seek a C-section without a medical reason; surgery brings risks and babies born by Caesarean have a greater chance for respiratory problems.
In the new study, the researchers, led by Dr. Alan Tita of the University of Alabama at Birmingham, examined a C-section registry from 19 academic medical centers to see how many of the surgeries were being done before the recommended 39 weeks and if the timing made a difference in the risk of complications.
They focused on 13,258 women who had a single child at a planned Caesarean and who had previously given birth the same way. Excluded were cases where medical issues warranted an early or immediate delivery. The infants were followed until they left the hospital or for four months.
More than a third of the C-sections were performed before 39 weeks, the researchers found. Those delivered at 37 weeks were twice as likely to have health problems, including breathing troubles, infections, low blood sugar or the need for intensive care. Fifteen percent of those born at 37 weeks and 11 percent born at 38 weeks had complications, compared to 8 percent of the babies delivered at 39 weeks. The only death was an infant born at 39 weeks.
The biggest difference was in breathing problems, with a fourfold increase for those born at 37 weeks compared to 39 weeks. Babies born by C-section already have a higher risk of breathing trouble than those born vaginally; labor helps clear the lungs of fluid.
The risk of complications also increased for births after 41 weeks, but there were few births in that category, the researchers said.