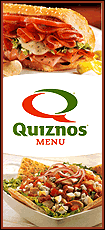 Kane was angry because a friend of Zaleski's parked in front of his house across the street. Police said when Zaleski asked who was at the door, Kane said it was his worst nightmare, told him, "Open the door or I'll cut it down," and started sawing.
A jury convicted Kane on Tuesday of charges including attempted burglary, attempted criminal trespass and terroristic threats.
He was held in lieu of $20,000 bail. A sentencing date wasn't immediately set.
___
Information from: The Scranton Times, http://thetimes-tribune.com/