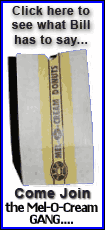 "A bad situation could become dramatically worse," he added, painting a dire picture -- including double-digit unemployment and $1 trillion in lost economic activity -- that recalled the days of the Great Depression in the 1930s.
It was the fourth day in a row that Obama has made a pitch for a huge infusion of taxpayer dollars to revive the sinking economy.
His events have increasingly taken on the trappings and air of the presidency, with the speech -- coming a full 12 days before he takes over at the White House -- a particularly showy move. Presidents-elect typically stick to naming administration appointments and otherwise staying in the background during the transition period between Election Day and Inauguration Day, but Obama has clearly made the calculation that a nation anxious about its economic outlook and eager to bid farewell to the current president, George W. Bush, needs to hear from him differently and more frequently.
Indeed, the economic news is grim.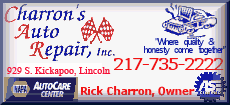 Consumers and companies are folding under the negative forces of a collapsed housing market, a global credit crunch and the worst financial crisis since the 1930s. The recession, which started in December 2007, already is the longest in a quarter-century.
A report due out the same day as Obama's speech is expected to show that the number of newly laid-off people signing up for state unemployment insurance last week rose to 540,000, up from 492,000 in the previous week. The number of people continuing to draw jobless benefits is projected to stay near 4.5 million, demonstrating the troubles the unemployed are having in finding new jobs.
For all of 2008, employers probably slashed payrolls by at least 2.4 million. That's based on economists' forecasts for a net loss of 500,000 additional jobs in December, as well as the job losses previously reported. Some, however, think the number of jobs cut last month will be higher, around 600,000 or 700,000. The Labor Department will release that report Friday.
"For every day we wait or point fingers or drag our feet, more Americans will lose their jobs," Obama said. "More families will lose their savings. More dreams will be deferred and denied. And our nation will sink deeper into a crisis that, at some point, we may not be able to reverse."
A day after the release of a stunning new estimate -- that the federal budget deficit will reach an unprecedented $1.2 trillion this year, nearly three times last year's record -- Obama acknowledged the new stimulus spending will "certainly add to the budget deficit." He also acknowledged some sympathy with those who "might be skeptical of this plan" because so much federal money has already been spent or committed in an attempt -- largely unsuccessful so far -- to get credit, the lifeblood of the American economy, flowing freely once again.
Such statements are coded to appeal to budget hawks in both parties, whom Obama wants to win over so that approval of a package draws wide, bipartisan support in the Democratic-led Congress.