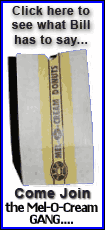 They were forced to wade ashore in the communist nation shortly before Christmas when the boat they were sailing around the Caribbean crashed into a reef off the country's western coast.
Eventually, they were jailed in Havana. American officials in Cuba who helped them get off the island declined to identify them because of privacy concerns but confirmed their general story.
Vassallo and Smith had set out nearly a week earlier from Key West with plenty of food, warm clothes, even a laptop. What they didn't have were visas or, in Smith's case, a passport.
The waves started picking up about six days into a journey that was supposed to take them around Grand Cayman and Jamaica.
"I didn't think we were in trouble," Vassallo said. "The waves were coming, but they were coming in patterns."
Some were 20 feet high. For two days, they couldn't find anywhere to wait out the rough seas.
The exhausted couple anchored the boat 10 to 15 feet off the shore. They knew they were near Cuba, but didn't intend to dock and needed rest. They planned to head toward Jamaica the next morning, but the waves were too strong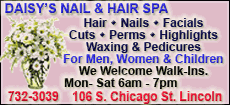 .
Their anchor broke loose and the boat crashed ashore, its left side cracked. It was around midnight when they waded onto land, stepping on shells as they made their way toward a lighthouse.
"Hello, hello," they yelled. No one replied.
So they retreated back toward the boat and built a fire. A few soldiers found them the next morning.
Vassallo said they were escorted to a nearby lighthouse and then taken back to the boat.
"At that point, I'm surrounded by 30 to 50 Cuban soldiers," said Vassallo, who runs a restaurant in Ozello, Fla. "They weren't armed, but I was just trying to get what I had to get off the boat."
They were allowed to spend the night at a nearby hotel, but the next day, immigration officials locked them up in separate cells at a jail in Havana, where the stench of urine was constant and the concrete walls were covered in writing.