Whether the vanquished dictator's story ends in prison or freedom, at home or abroad, depends on how courts in three countries on two continents decide to punish him for his drug-running past.
More than a year ago, Noriega completed his sentence for drug racketeering and money laundering and thought he was headed home. Instead, U.S. officials dropped a legal bomb: Noriega would be extradited to France to stand trial on more money laundering charges.
On Jan. 14, a federal appeals court will hear arguments on Noriega's claim that as a POW he should immediately be repatriated, 19 years after the U.S. invaded Panama to remove him from power.
"Gen. Noriega is not a complainer," said Frank Rubino, one of Noriega's attorneys. "As a soldier, he's been schooled in such a way that he was dealt this hand, and he will play this hand."
Three federal judges in Miami have rejected Noriega's theory. Still, Rubino said, the imprisoned strongman is unbowed.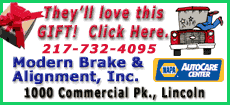 "His mental state has remained firm, strong, strong-willed," Rubino said of his client, who gave his age as 73 last year in court, though the Federal Bureau of Prisons still lists him as 72. "He now has hope and faith that the appellate courts will triumph over politics and send him home."
___
Operation Just Cause began Dec. 20, 1989, with more than 26,000 U.S. troops deployed to Panama in what was the largest military operation since the Vietnam War. Noriega had been Panama's de facto leader since 1983.
Less than a year in office, President George H.W. Bush ordered the invasion because Noriega had become increasingly belligerent toward the U.S., ignored democratic election results and essentially turned Panama into a way station and banker for Colombia's powerful Medellin cocaine cartel.
U.S. forces quickly overwhelmed Panama's defenses, with the whole operation taking less than a month.
Noriega took refuge in the Vatican Embassy in Panama City. U.S. troops blasted the building with loud rock music until the Vatican complained, and Noriega finally surrendered.
He was immediately flown to Miami to stand trial and has been in U.S. custody ever since.
Noriega, who declined repeated interview requests, has said he believes his ouster was rooted in his refusal to help the U.S. support the Contras attempting to overthrow Nicaragua's leftist government in the 1980s.
It didn't come to light until well after the invasion that Noriega had long been on the CIA payroll as a key asset, including acting as a back channel to the communist government of Cuba's Fidel Castro. One Air Force colonel testified that Noriega was "the best source of information the United States had in Latin America."
Noriega was convicted of eight counts in April 1992 and got a 40-year prison sentence. Later that year, on the eve of his transfer to a maximum-security prison, Noriega's lawyers persuaded U.S. District Judge William Hoeveler to declare him a POW who should be accorded full protection under the Geneva Conventions. It was the first ruling of its kind in U.S. history, and set the stage for the court battle now stretching into 2009.
___
Hoeveler reduced Noriega's sentence to 30 years in 1999, and with time off for good behavior, the inmate was set for release Sept. 9, 2007. Then the French extradition request surfaced.
France wants to try Noriega on charges of laundering $25 million in cocaine profits through three major French banks and using drug cash to invest in three posh Paris apartments.