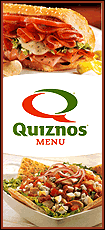 The report also said the Internal Revenue Service should do more to help financially strapped taxpayers meet their obligations, an issue addressed by the IRS on Tuesday.
Lawmakers have been talking about simplifying tax laws for years, yet the tax code has grown to 3.7 million words, Taxpayer Advocate Nina E. Olson wrote in her report. In the past eight years, changes to the tax code have been made at a rate of more than one a day.
"There is a real economic cost of complying with the tax code," Olson said in an interview.
The tax code is likely to get even more complex in the coming weeks as Congress considers an economic stimulus package that is expected to include about $300 billion in tax cuts, including breaks for individuals and businesses.
The National Taxpayer Advocate, who works independently within the IRS, is required by Congress to report annually on at least 20 of the most serious problems facing taxpayers.
Olson wrote that the IRS should do more to work with delinquent taxpayers before resorting to seizing their assets for unpaid taxes. Enforcement data show that collection alternatives, such as payment plans, can be more effective than asset seizures in collecting back taxes, the report said.
On Tuesday, IRS Commissioner Doug Shulman said tax agents are being given new authority to work with victims of the nation's economic woes who are struggling to pay their bills. Agents will be able to waive late penalties, negotiate new payment plans and postpone asset seizures for delinquent taxpayers who are financially strapped, but make a good-faith effort to settle their tax debts.
"The IRS wants to go the extra mile for taxpayers," Shulman said in a statement issued Wednesday. "We need to balance our responsibility to enforce the law with the economic realities facing many Americans today."
___
On the Net: