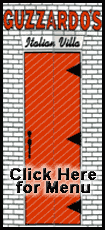 No group claimed responsibility and Lebanon's government, wary of conflict, quickly condemned the rocket fire. Israel fired mortar shells into southern Lebanon in response.
For a second straight day, Israel said it suspended is Gaza military operation for three hours to allow in humanitarian supplies.
Before the lull on Thursday, Israel killed at least 11 people in Gaza, including five militants, raising the death toll from its 13-day offensive to 699 people, according to Palestinian medical officials. The offensive is meant to halt years of Palestinian rocket attacks on southern Israel, but with roughly half the dead believed to be civilians, international efforts to broker a cease-fire have been gaining steam.
One of the Lebanese rockets went through the roof of a retirement home in Nahariya, about five miles from the border, and exploded in the kitchen as some 25 residents were eating breakfast in the adjacent dining hall. One resident suffered a broken leg, another bruises, apparently from slipping on the floor after emergency sprinklers came on.
"The rocket entered through the roof, hurling the water heaters into the air. It went through bedrooms upstairs and then into the kitchen. There was a serious blast," said Henry Carmelli, the home's manager.
About three hours later, air-raid sirens went off again. But authorities said it was a false alarm.
Israel has repeatedly said it was prepared for a possible attack on the north since it launched its bruising campaign against Hamas militants in Gaza on Dec. 27. Israel has mobilized thousands of reserve troops for such a scenario, and leaders have warned Hezbollah of dire consequences if it enters the fighting.
"We are following what is happening in the north. We are prepared and will respond as necessary," Defense Minister Ehud Barak told reporters.
Lebanese Prime Minister Fuad Saniora condemned both the attacks and Israel's retaliatory fire. The attacks are "the work of parties who stand to lose from the continued stability in Lebanon," Saniora said.
Hezbollah, which did not comment, has said it does not want to draw Lebanon into a new war. Small Palestinian groups, who have rocketed Israel twice since the end of the 2006 war, have recently threatened to open a new front against Israel if the fighting in Gaza continued.
An Israeli Cabinet minister, Meir Sheetrit, suggested that Lebanese splinter groups, not Hezbollah, were responsible. He said the government had no interest in renewing hostilities.
"Even though we have the ability to respond with great force, the response needs to be carefully considered and responsible," Sheetrit told Army Radio. "We don't need to play into their hands."
Shortly after the first rockets fell around the town of Nahariya, five miles south of the Lebanese border, Lebanese TV stations reported Israeli mortar fire on open areas in southern Lebanon. The Israeli military confirmed it carried out "pinpoint fire" in response without elaborating.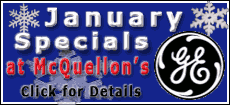 Israeli defense commentators said they expected the rocket fire to be a one-time show of solidarity with the Palestinians, not a declaration of war. Still, police said public bomb shelters throughout the north were opened.
Palestinians reported some two dozen airstrikes in Gaza on Thursday. One militant was killed and 10 wounded in Gaza City, while an airstrike in northern Gaza killed three members of a rocket-launching cell, Palestinian medical officials said. The attack took place about 150 yards from a hospital and wounded 12 bystanders. The Israeli army has repeatedly said militants use civilian areas for cover.
Nine other Palestinians were killed in separate incidents, including three civilians -- en elderly man and two women -- who were fleeing their homes in northern Gaza, officials said.
In Geneva, the international Red Cross said it found four small children alive next to their mothers' bodies in the rubble of a Gaza home hit by Israeli shelling. The neutral aid group says a total of 15 dead were recovered from two houses in the Zeitoun neighborhood of Gaza City on Wednesday.
A Red Cross spokesman says rescuers had been refused permission by Israeli forces to reach the site for four days. It said the delay in allowing rescue services access was "unacceptable."
The Israeli offensive has reduced Palestinian rocket fire, but not stopped it altogether. Several barrages were reported Thursday, including one strike that damaged a school and sports center in the southern city of Ashkelon, police said. Both buildings were empty.
For a second day, Israel's Defense Ministry said the offensive was halted for three hours to allow Gaza residents to stock up on supplies and to allow aid shipments into the besieged area. Ministry spokesman Peter Lerner also said some 300 Palestinian holders of foreign passports would be allowed to leave.
The lull appears to be in response to international pressure on Israel to try relieve civilian suffering in Gaza. U.N. spokesman Chris Gunness said three hours was "wholly inadequate" and would not be enough to relieve widespread food and water shortages.