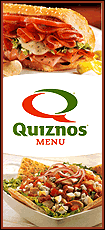 "I would like to specifically ask, under oath, if there was any quid pro quo for the appointment," said Rep. Mike Bost, a Republican member of the Illinois House committee considering Blagojevich's impeachment.
Lawmakers also plan to ask Burris about contributions to the governor's campaign, how Blagojevich's wife got a job with a group affiliated with Burris' business partner and why the governor's criminal lawyer approached Burris about the Senate instead of a staff member.
The panel is awaiting a federal court ruling Thursday on whether it will get to hear some of the secretly recorded conversations federal prosecutors made of Blagojevich allegedly scheming to trade government action for campaign contributions.
Some committee members hope to complete their work and schedule a House vote on an impeachment recommendation before the week's out. That would send the matter to the state Senate for a trial.
In Washington, D.C., U.S. Senate leaders have said they would be open to recognizing Burris' appointment after he deals with lingering legal obstacles.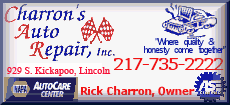 They're also waiting for a decision from the Illinois Supreme Court on whether Illinois Secretary of State Jesse White must sign off on Blagojevich's appointment of Burris. Senate rules appear to bar seating anyone whose appointment isn't properly signed by state officials.
When Burris showed up at the Capitol to be sworn in Tuesday, he was turned away in the rain. But on Wednesday, he was invited in to meet with Senate Majority Leader Harry Reid of Nevada and the No. 2 Senate Democrat, Dick Durbin of Illinois. Photographers snapped pictures of the three, Burris in the middle, smiling and chatting.
Later, Reid and Durbin reported that they thought highly of Burris and they were merely waiting for procedural matters to be resolved before he could be seated.
"We don't have a problem with him as an individual," Reid said.
Burris, 71, said he should be able to join the Senate "very shortly."
Burris denies any improper conduct to land his appointment, but Senate leaders hoped that Burris would be asked under oath Thursday whether he promised Blagojevich anything in exchange -- sort of political insurance in case other news came out after his seating in the Senate.
If Burris offers that insurance and the Illinois Supreme Court requires the secretary of state to sign his appointment, then the Senate will almost certainly hold a vote on whether to seat Burris, Reid said.