The flying creatures are called pterosaurs (the "p" is silent). They were a group of flying reptiles that could weigh more than 500 pounds and have bus-sized wingspans. Last year, researchers tried to figure out how they got off the ground by looking at the largest bird now flying, the albatross. They concluded that anything much bigger couldn't get off the ground the same way.
But Habib said pterosaurs shouldn't be compared to birds.
"The catch is that they are not built like birds," Habib said in a telephone interview.
Habib used CT scans of the bones of 155 bird specimens and a dozen species of pterosaurs and found that they were greatly different in strength, size and proportion. In birds, the hind legs were stronger than the front and in some pterosaurs the front legs were several times stronger than the hind ones.
"It's a lot like a leapfrog," Habib said, describing how he figures the pterosaurs got off the ground. "They kind of pitch forward at first, the legs kick off first, then the arms take off."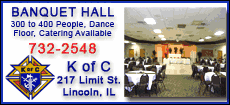 That allowed some of the ancient giants to get into the air in less than a second. Habib calculated that the 550-pound pterosaur called Hatzegopteryx thambema launched at a speed of 42 miles per hour.
The ancient flier "accelerates more like a Porsche and less like a Volkswagen," Habib said. "That's really handy if you live in a world filled with tyrannosaurs, which it did."
Pterosaurs first appeared about 230 million years ago and died with the dinosaurs 65 million years ago.
Habib's research -- published in a German journal called Zitteliana -- combines paleontology and flight dynamics.