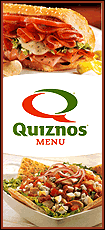 Then a shutterbug shouted to the Oklahoma coach, telling him to hold up his finger, showing who's No. 1. Stoops tilted his head, stared at the guy and kept his hands still.
"Too soon," he said.
First, there's a game to play. The hurry-up Sooners and speedy Florida meet Thursday night for the BCS championship, a matchup that includes a pair of Heisman Trophy winners, an SEC vs. Big 12 debate and more than its share of trash talk.
Besides, enough teams already are claiming the top spot. Southern California, Utah and Texas hope their bowl wins impressed enough voters in The Associated Press poll, which will be released in the wee hours Friday.
Heck, how about New Hampshire? The Wildcats beat Army, which beat Louisiana Tech, which beat Mississippi State, which beat Vanderbilt, which beat Mississippi, which handed the No. 1 Gators their only loss.
No wonder college fans from President-elect Barack Obama on down want to see a playoff system.
"I think at some point in time it might happen," Florida coach Urban Meyer said Wednesday. "I didn't believe that a few years ago, but I feel now the discussion is out of control. I can't imagine any guy that enjoys football not discussing that wherever he's at. So I imagine at some point that might happen now."
As to whether it should be a tournament for four, eight or 16 teams, that's someone else's department.
"It's not my job to figure that out," Meyer said. "I think it would be hard. I don't know how you do it."
Echoed Stoops: "That's not for me to do. They're all good football teams; everyone realizes that. So again, that's for you guys to choose."
There's plenty of time to think about it. The BCS' latest TV deal with ESPN ensures there won't be a playoff until at least 2014.
Meanwhile, there's a pretty attractive game brewing at Dolphin Stadium between 12-1 teams.
The winner gets the glistening crystal prize. That could come in handy for the Gators -- they won the trophy two years ago, but a recruit accidentally bumped into it in April, shattering the $30,000 football. Fortunately for them, it was insured.
Tim Tebow was a freshman backing up Chris Leak when Florida stomped Ohio State for the title. Tebow won the Heisman last season and now will try to add a second title.
The Rambo-style quarterback will soon explore his NFL options, deciding whether to enter the draft or return for his senior season. Tebow is not exactly elegant with his left-handed tosses, and some scouts project he'll wind up as a tight end in the pros.
"I'll hear something about Tim's throwing motion or the NFL is looking for -- I sometimes get confused," Meyer said. "Do they want a guy that's going to lead a team to win games? I don't know if there's any better than Tim."