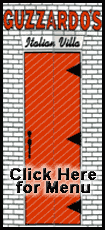 The Eagles (13-3), who had their 10-game winning streak snapped, defeated the unbeaten Tar Heels 85-78 in Chapel Hill for one of the school's biggest regular season wins to move into the Top 25.
Corey Raji paced BC with 16 points, Tyrese Rice had 14, Joe Trapani had 12. Rice was held to three points until the final four minutes.
Oliver McNally had 19 points and Andrew Pusar 13 for the Crimson (8-6), who had never beaten a ranked team before and had lost 15 of their last 16 games against the Eagles. Lin added eight assists before fouling out with about a minutes left.
Harvard opened a 57-45 edge with 9:04 to play when Peter Boehm nailed a 3-pointer as the shot clock expired and made it 62-48 just under two minutes later when McNally hit a 3 in front of his own bench. McNally was jumping up and down excitedly afterward.
Harvard led 66-50 after Doug Miller's layup with 5:06 to play before the Eagles tried to use full-court pressure to get back into the game.
Despite a quick 6-0 spurt that closed the gap to 66-56, BC couldn't climb back.
The Crimson led by six at the half and made it 35-27 on Lin's steal and breakaway layup on the first possession of the second half.
Lin's 3-pointer from the left corner gave Harvard its first double digit lead of the game, 42-31 with 16:55 to play.
There was a quick indication that BC may have not been into it mentally against the Crimson. On its first possession after a Harvard miss, Raji's outlet pass grazed the back of center Josh Southern's head as he ran down the middle of the floor, and Trapani ended the possession by hitting the side of the backboard with a baseline jumper.