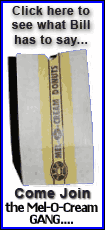 LaMarcus Aldridge hit one of two free throws to cut it to 81-80 with 1:35 to go.
Kwame Brown's dunk put Detroit ahead 83-80, but Outlaw's hook shot kept Portland close.
Iverson missed a layup with 22.9 seconds to go before Outlaw hit his fadeaway, and then missed a jumper with 3.9 seconds left, ending the NBA's longest current winning streak.
Aldridge led the Blazers with 26 points, and Blake had 10 points and 10 assists.
Prince finished with 26 points for Detroit.
The Pistons, coming off an 88-87 victory over the Los Angeles Clippers on Sunday, were without center Rasheed Wallace, who missed his third straight game because of a sore right foot. Guard Richard Hamilton missed his sixth straight game with a groin injury.
The Blazers were without All-Star guard Brandon Roy for the fourth straight game. Roy, who averages 23 points, has a sprained right hamstring.
Portland has dropped its last two games without Roy, including a 100-86 loss to the Los Angeles Lakers on Sunday.
Prince had 10 points for the Pistons in the first quarter.
Detroit led by as many as 14 points in the first half, but the Blazers showed energy just before the break when Rudy Fernandez's steal and dunk and Blake's 3-pointer narrowed it to 48-42.
The Pistons led it by 56-45 early in the second half, but Iverson got frustrated by two consecutive misses from the floor and a traveling call.