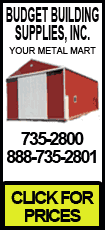 Oklahoma's Bob Stoops and Florida's Urban Meyer are on the fast track to the Hall of Fame, and their teams are headed for a showdown in the BCS national championship game Thursday night.
The winning coach will have two national titles on his resume before he turns 50. With so much success so soon -- and no signs of slowing down -- Meyer and Stoops could be racking up victories for decades to come.
They could even become this generation's Joe Paterno and Bobby Bowden, the winningest coaches in major college history. At 82 and 79 respectively, they're each within 20 wins of 400 career victories.
Or maybe not.
"There will be no chance I'm doing this in my 70s or 80s," the 44-year-old Meyer said Wednesday in his final news conference before the championship game. "Zero."
The 48-year-old Stoops laughed off the idea, too
.
"I don't know if I'll make it to 60," he said.
Meyer is 82-17 (.828) in eight seasons as a head coach with Bowling Green, Utah and the Gators. He's 43-9 since taking over a Florida program in 2005 that had taken a downward turn after Steve Spurrier left.
When the Ol' Ball Coach surprisingly decided to try the NFL in 2002, Florida athletic director Jeremy Foley reached out to Stoops, the Gators' former defensive coordinator, to come back to Gainesville.
Stoops had only been at Oklahoma for three seasons. Like Meyer later did with Florida, he had won a national title in his second season with the Sooners -- restoring pride to a football program that had long been searching for a Barry Switzer replacement.
When the Gators came calling, the chance to follow Spurrier, a mentor and good friend, piqued Stoops' interest, but that was about it.
"I don't think he was ever close to taking the job," Foley said.
Foley ended up hiring Ron Zook and the Gators fell from their place at the top of the Southeastern Conference.
Zook was fired in 2004 and Florida hired Meyer away from Utah, where he had just led the Utes to an undefeated season using his spread offense.
Before he took the job, Meyer spoke to Stoops to get the scoop on Florida. The two weren't close, but both were from Ohio, in their 40s and married with three kids. Meyer figured Stoops would have a similar perspective.
"Everything I've heard about Bob Stoops is why I entrusted a phone call to him four or five years ago, not because the relationship was that tight, it was just because I kind of admired what he did," Meyer said.
Stoops, who still says he has a little Gator in him, gave Meyer the thumbs up.
In five years, Meyer went from landing his first head coaching job in the Mid-American Conference to taking over one of the elite programs in the SEC.
In 2006, his Gators beat Ohio State in the BCS title game to complete a meteoric rise for a kid who became intrigued with coaching as a boy going to Cincinnati Bearcats games with his father.