Recently we saw the country respond to a young, vivacious man as he ran for president on the promise of change. Now the country is waiting with hope as President-elect Barack Obama prepares to take office on Jan. 20.

In stark contrast, the November election in Logan County was a quiet affair. With this being a Republican-dominated county, the three contested races had all been decided in the February primary.

While there wasn't much hoopla about it locally, the election did place five people in new positions, with four of the five going to the county board. As a result, change for Logan County is already in process.

Logan County began its fiscal year on Dec. 1. This date not only signifies the start of the county financial year, contracts and other annual business, but biennially it also initiates terms of newly elected and re-elected county officials.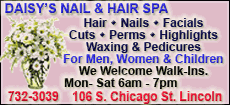 The election process is structured to permit new representatives to begin four-year terms every two years. On even-numbered years, about half of the county's elected positions are contested.
During their terms, county board and individual officeholders set goals and progressively acquire information. Decisions and information are interactively shared between the offices and with the board on a regular basis. Over time, individuals and the board develop a base of knowledge and resources that is of continued value. Staggering the terms of the offices helps ensure continuity and preservation of that knowledge.
This past November, Logan County voters re-seated Carla Bender as circuit clerk and Bob Thomas as coroner. Michael McIntosh was newly elected to the state's attorney position.
Board selection process
Logan County is divided into six districts with two representatives from each district to make up a board of 12 members. Prior to the election when Logan County changed from at-large to district representation, the two positions for each district were set by a draw of numbers for either two-year or four-year terms. This made it so that only one of the two positions in each district might change by election every two years, preventing a district from all-new representation in any single election.
Newly elected to the county board in November were Bill Martin, Jan Schumacher, David Hepler (returning after a break) and Terry Carlton. Rick Aylesworth and Patrick O'Neill were re-elected for four more years. These six joined Bob Farmer, Gloria Luster, Chuck Ruben, John Stewart and Terry Werth during the biennial organizational meeting on Dec. 1 and chose Carlton to be their chairman, Ruben to act a chairman pro tem and O'Neill as vice chairman.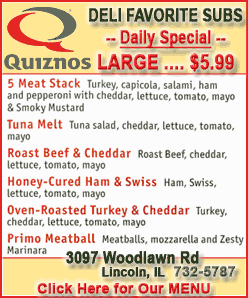 Simultaneously, District 6 lost its representative with two years remaining, as McIntosh went to the state's attorney office.
When a board seat becomes open, it is the chairman who makes a recommendation to the board, and then the board approves it by a majority vote. A Republican from District 6 was sought.
Carlton presented four candidates at the board's first meeting as a whole, on Dec. 11. Board members were provided resumes and heard from four interested candidates. Before going into executive session for discussion that night, the chairman asked that board members would reach a consensus on their choice or choices, and then he would bring a recommendation forward at the adjourned meeting.
When the board met on Dec. 16, Carlton recommended Ron Keller for the seat. The board turned down the recommendation in a 6-5 vote. Voting no were Bob Farmer, Dave Helpler, Gloria Luster, Chuck Ruben, John Stewart and Rick Aylesworth.
Voting yes were Carlton, Bill Martin, Pat O'Neill, Jan Schumacher and Terry Werth.
Carlton was not prepared to present a different candidate that evening. A lengthy discussion took place about how the process should continue. It was determined that during any one meeting he could bring forth more than one name for the board to decide on, or he could bring no names forward. It is a directive, but is not required, that he would present a candidate every 60 days, and it could be the same candidate.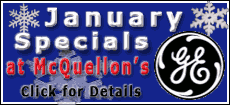 For now the District 6 seat remains open, at least until the board's next adjourned meeting.
The board of whole meets on Jan. 15, and the board's adjourned session, when voting takes place, is on Jan. 20. Both meetings are at 7 p.m. in the Logan County Courthouse.
[By JAN YOUNGQUIST]