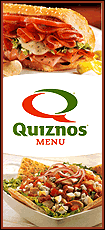 The system was expected to produce moderate snow showers across the mountain ranges of the Intermountain West and northern Rockies as it advanced east. By Thursday evening it was expected to bring light precipitation to the western regions of the northern Plains and the central Rockies.
To the east, winter storms over the Northeast were to begin dissipating. But light precipitation and strong southwesterly winds were to persist in New England. Temperatures were to dip in the afternoon. Lake-effect snow showers were expected along the Great Lakes.
Temperatures were to be in the 10s to 30s in the Great Lakes and Northeast, 40s to 80s in the Southeast and southern Plains, 30s to 50s in the Northwest, and 40s to 70s in the Southwest.
Temperatures in the Lower 48 states on Wednesday ranged from a low of minus 13 degrees at Fosston, Minn., to a high of 86 degrees at Miami.