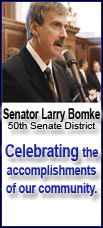 Oil prices had risen earlier this week to above $48 from a five-year low of $33.87 a barrel on Dec. 19 as investors worried the conflict in Gaza could engulf the oil-rich Middle East and affect supplies.
But prices then dropped sharply on new evidence of weak demand for crude, with U.S. jobless claims rising Thursday and the key payrolls report expected later Friday. Analysts forecast it to show a massive 600,000 jobs were lost in December.
Light, sweet crude for February delivery was down 38 cents at $41.32 barrel by midday in Europe in electronic trading on the New York Mercantile Exchange. The contract overnight fell 93 cents to settle at $41.70.
Lebanese militants fired at least three rockets into northern Israel on Thursday, threatening to open a new front for the Jewish state as it pushed forward with an offensive against Hamas in the Gaza Strip that has killed about 700 people. Israel responded with mortar shells.
"Some traders may be nervous fighting could spread," said Clarence Chu, a trader with market maker Hudson Capital Energy in Singapore. "Iran has been racheting up the rhetoric."
Top Iranian leader Ayatollah Ali Khamenei said Thursday his country would not spare any effort to assist Hamas, though he banned hardline student groups from carrying out suicide bombings in Israel.
An Iranian Revolutionary Guard commander earlier this week called on Islamic countries to use oil as a weapon to end the fighting in Gaza.
Oil prices fell the previous two trading sessions on expectations a severe global economic slowdown will undermine crude demand and evidence that an increasing number of OPEC members were cutting back on production.
Focusing on OPEC, oil and energy consultants KBC Market Services said it appeared "OPEC is now doing enough on supply to compensate for the fall in global oil demand."
"However, the market may not be convinced of sufficient compliance until OPEC production data for January become available early next month."
Part of the subdued market mood appeared to stem from dire economic warnings from U.S. President-elect Barack Obama.
On Thursday, Obama said the recession in the U.S. could "linger for years" unless Congress approves a spending package and tax cuts that will cost as much as $1 trillion.