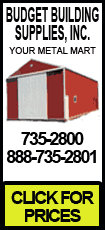 Gazprom CEO Alexei Miller said that he hoped a final monitoring deal could be signed Friday.
The Russian state gas monopoly stopped all natural gas shipments through Ukraine on Wednesday, cutting off more than a dozen European customers further west, amid a pricing dispute with Kiev.
Russia had insisted its representatives be included in the EU monitoring mission, and Ukraine agreed on Friday, according to an EU statement. "It is now imperative that the gas starts to flow," the EU said.
Miller pledged Gazprom would start pumping gas to Europe again once the monitors were in place at pumping stations across Ukraine -- a country roughly the size of South Africa or Texas.
Once it restarts the gas flow, it could take up to a day for supplies to reach Europe, Gazprom has said. The EU suggested it could take longer.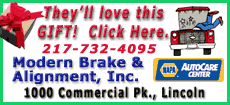 "It will take at least three days" to get the whole system back up and to get first gas back to European consumers, EU spokesman Ferran Terradellas said.
The halt in gas supplies has left European nations struggling to cope during a harsh winter. At least 11 people have frozen to death this week in Europe, including 10 in Poland, where temperatures have sunk to -13 F (-25 C).
Fifteen countries -- Austria, Bulgaria, Bosnia, Croatia, the Czech Republic, France, Greece, Hungary, Italy, Macedonia, Romania, Serbia, Slovakia, Slovenia and Turkey -- said their Russian supplies ceased Wednesday. Germany and Poland also reported substantial drops in supplies.
EU governments have criticized both Russia and Ukraine for the gas crisis, saying it was unacceptable to see homes unheated, businesses closing and schools shut down in the middle of winter because neither Russia nor Ukraine could stick to its supply contracts.