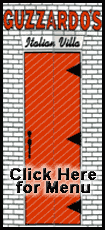 Most analysts think the U.S. economy shed some 600,000 jobs during December, which would mean over 1 million have been lost in just two months. The unemployment rate is forecast to jump from 6.7 percent in November to 7 percent in December, which would be the highest in over 15 years.
Equity markets, which enjoyed a rally at the end of 2008 on hopes that fiscal and monetary stimulus measures would help the global economy recover later this year, have been on the retreat in the last few days. Fears are mounting about the scale of the recession, particularly in the U.S., where a raft of retailers reported dismal sales figures for December.
Neil Mackinnon, chief economist at ECU Group, said the reaction to the jobs data will be key to see if the market rally can resume or whether the recent uptrend was just a bear market rally.
"If it's a bad report and equities finish on a positive tone, that will be a very encouraging sign for markets, but if it's really bad and equity markets slump, it will be challenging for markets for the rest of the quarter," he said.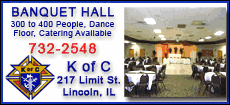 Given the apprehension ahead of the data, markets were relatively subdued.
In Europe, the FTSE 100 index of leading British shares was down 13.74 points, or 0.3 percent, at 4,491.63, while Germany's DAX fell 14.74 points, or 0.3 percent, to 4,865.17. France's CAC-40 was 7.49 points, or 0.2 percent, at 3,316.84.
Earlier in Asia, Tokyo's Nikkei 225 stock average fluctuated through the session, eventually ending 39.62 points lower, or 0.5 percent, at 8,836.80 by the close. Hong Kong's Hang Seng Index lost 38.47 points, or 0.3 percent, to 14,377.44, after rising earlier in the session amid what analysts said was speculation about central government aid for the power sector.
In South Korea, the Kospi shed 2.1 percent even as the country's central bank cut its key interest rate for the fifth time in three months to help shore up the country's sagging economy. Benchmarks in India, Taiwan and Singapore sank, bit those in Shanghai and Australia advanced.