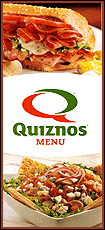 The move comes as other major oil field services companies, including Halliburton Co., are also weighing cuts after crude and natural gas prices dropped, leading oil companies to decrease spending on exploration and production in 2009.
Schlumberger's cuts, which began this week, will eliminate up to 1,000 of the company's 19,000 North American employees, including up to 100 of its 5,000 jobs in the Houston area, spokesman Stephen Harris said. Among the jobs being cut are administrative support positions, field operations personnel and contract workers, he said.
The company, with headquarters in Houston and Paris, is also cutting employees in other parts of the world, but details about those reductions were not yet available, he said.
"Dynamic changes in the energy market have had an impact, but it's taken awhile to get to the ground level," said Allen Brooks, an industry analyst, the Houston Chronicle reported Thursday in its online edition.
Oil field services companies staffed up in recent years as the price of crude rose toward record levels, approaching $150 a barrel just last summer.
However, the industry is being hit with a recent drastic drop in business and the ongoing global economic crisis.
Halliburton, the world's second-largest oil services company, and Houston-based Baker Hughes, the third-largest services firm, have not announced specific cuts.