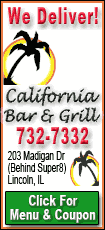 The same type of salmonella bacteria has been lab-confirmed in 388 cases nationwide, said the CDC, which is leading the investigation but has not yet released the list of states or determined which foods may have caused people to become sick.
However, health officials in California, Georgia, Illinois, Michigan, Minnesota, North Dakota and Ohio have confirmed cases. Ohio and California reported the most, with 51 cases each.
Nationally, all the illnesses began between Sept. 3 and Dec. 29, but most of the people grew sick after Oct. 1.
Most people develop diarrhea, fever and abdominal cramps 12 to 72 hours after infection. The illness usually lasts four to seven days, and most people recover without treatment.
Officials say steps to protect against the illness include careful handling and preparation of raw meat, and frequent hand washing.
CDC officials say the cases in the outbreak have all been genetically fingerprinted as the Typhimurium type, which is among the most common forms of salmonella food poisoning. Of those cases for which CDC officials have medical treatment information, 18 percent were hospitalized.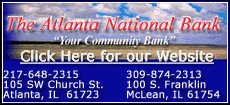 A Connecticut congresswoman on Thursday said she was frustrated that health officials don't yet know how the bacteria has been spreading.
Not knowing what food is responsible means the U.S. Food and Drug Administration or the U.S. Department of Agriculture cannot help track the original source, said U.S. Rep. Rosa DeLauro, a Democrat who chairs the Agriculture-FDA appropriations subcommittee .
"Any delays in these critical investigations can sicken more people," DeLauro said in a statement.