"For the vast majority of Alzheimer's patients, taking these drugs is probably not a worthwhile risk," said Clive Ballard, the paper's lead author, of the Wolfson Centre for Age-Related Diseases at King's College London.
"Would I want to take a drug that slightly reduced my aggression but doubled my risk of dying? I'm not sure I would," Ballard said.
The research was published Friday in the medical journal, Lancet Neurology.
Alzheimer's disease is the most common cause of dementia and causes symptoms including aggression, delusions and hallucinations. Previous studies have shown anti-psychotic drugs, which can help control the aggression and hallucinations for a few months raise the risk of death in older patients with dementia. There are other side effects, including respiratory problems and stroke.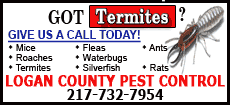 Ballard and colleagues followed 165 patients aged 67 to 100 years with moderate to severe Alzheimer's disease from 2001 to 2004 in Britain. Half continued taking their anti-psychotic drugs, which included Risperdal, Thorazine and Stelazine. The other half got placebos.
Of the 83 receiving drugs, 39 were dead after a year. Of the 82 taking fake pills, 27 were dead after a year. Most deaths in both groups were due to pneumonia.
After two years, 46 percent of Alzheimer's patients taking the anti-psychotics were alive, versus 71 percent of those not on the drugs. After three years, only 30 percent of patients on the drugs were alive, versus 59 percent of those not taking drugs.
In the United Kingdom and the United States, guidelines advise doctors to use anti-psychotic drugs cautiously and temporarily. But in many nursing homes in Europe and North America, up to 60 percent of patients with dementia are routinely given the drugs for one to two years.