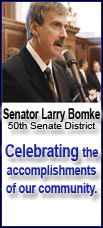 "Roland wants an office. It's another thing to chisel on his Ramses II pyramid," said Judy Baar Topinka, a former Illinois state treasurer and Republican candidate for governor. She added: "His ego is huge."
The 71-year-old Burris accepted the appointment with no publicly expressed reservations, despite charges that Blagojevich tried to sell the seat. And Burris fought for the seat after Senate Democrats vowed not to allow him to take office. On Wednesday, the Senate leadership backed down, and it appears likely Burris will be seated.
Burris can fairly call himself a trailblazer. The Democrat was the first black politician elected to major statewide office in Illinois, serving three terms as Illinois comptroller beginning in 1979 and a single term as attorney general in 1991.
But to many who know him, it is no surprise he accepted the Senate appointment. Some say he has a large ego, even by the outsized standards of politicians.
In addition to constructing a big mausoleum, he etched it with practically his entire resume, recording, among other things, that he was the first black Southern Illinois University exchange student to the University of Hamburg in Germany and the first black national bank examiner for the U.S. Treasury Department.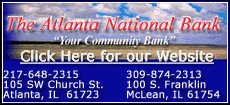 In 1984, when he ran unsuccessfully for the Senate, he once mused: "Illinois is the Land of Lincoln. Maybe someday it will be the Land of Burris." He often speaks of himself in the third person. And he named his children Roland and Rolanda.
Former Illinois Gov. Jim Thompson, a Republican, said it is not necessarily ego -- but rather political calculation -- driving Burris this time. He said the appointment is a chance for Burris to gain high political office without having to compete in an election, something Burris has not had much luck at since 1990. He has lost his last four elections: three tries for governor and one for Chicago mayor.
"He's got a chance to be one of 100 people in the world," Thompson said.
Burris' longtime friend and consulting business partner Fred Lebed said Burris simply wants to serve his country and the people of Illinois. "We all have egos. This is definitely not his motivation. It is truly about public service," Lebed said.
In arguing that he deserved to take a seat in the Senate, Burris made his case in his usual mild-mannered way and did not publicly try to portray the dispute as a racial matter, the way some other black Democrats did.
He has denied making any kind of corrupt bargain with Blagojevich to secure the appointment. And by nearly all accounts, he served ably and honestly during his many years in Illinois state government, though not entirely without controversy.